Everyone loves to travel, travelling can expose us to new cultural experiences, eye opening conditions in other countries and beautiful sights we would otherwise not be able to see. In fact, as I write this, I'm sitting in Phuket International Airport waiting for a flight home. I'll be honest, when I planned my holiday I didn't consider researching travelling to a destination that was sustainable. I was so excited to be travelling that I forgot about my commitment to look after the Earth.
In the world we currently live in, we really should start considering sustainability as one of our top priorities, especially in the tourism industry. It's no secret that unethical and irresponsible tourism is damaging in many ways to the natural environment. For example, tourists not wearing reef safe sunscreen introduces toxins that contribute to coral bleaching in the ocean. 
When I was island hopping around the Phi Phi Islands in Thailand, the guide showed us Maya Bay, which was the location for the movie The Beach. Tourists used to be able to go right in as part of the tour but because of unsustainable tourism the ecosystem became damaged and now it's blocked off in order to rehabilitate the area. If we want to avoid these kinds of issues that tourism causes on some of the world's most beautiful destinations, then we need to start thinking sustainably when we travel. Here's a list of four sustainable travel destinations for you to check out this summer: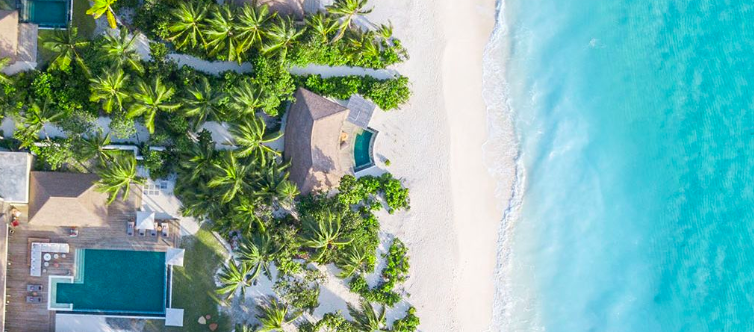 Who doesn't want to travel to the Maldives? Now you can do so guilt–free because this resort is both beautiful and sustainable. It boasts water as bright as a sapphire, with beaches of pristine sparkling white sand and a monumental breathtaking view of the sunset. This beachside paradise takes its sustainability very seriously through its commitment to minimising its overall impact on the environment. This is done by focusing on waste reduction through reducing plastic and glass use, as well as composting biowaste. On top of this commitment, the resort also has the goal of reducing plastic waste entering the ocean and waterways through a partnership with Parley Maldives which uses hotel plastics and recycles them into products.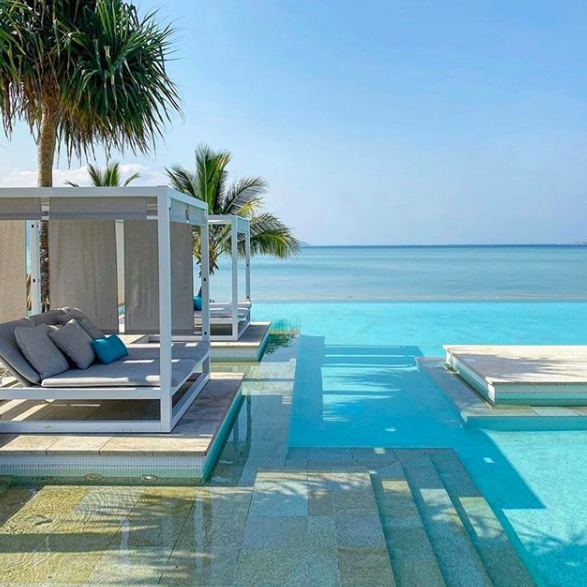 Another beach lover's paradise is the serene Hayman Islands in Australia, which is part of the world-famous Whitsunday – and tt is the closest island to the Great Barrier Reef! This resort ensures that no one uses sunscreen that is not reef–safe to help fight against ocean acidification and coral bleaching. There is also a ban on single–use plastics at this resort, so guests are given a free reusable water bottle at check in and encouraged to refill at the many water stations across the resort, which have options for both still and sparkling water! Don't worry about using technology on the island, because their engineers have rigged the tech up to conserve energy through movement activated lighting and automated blind systems. They also recycle glass bottles into sand to use in the gardens at the resort.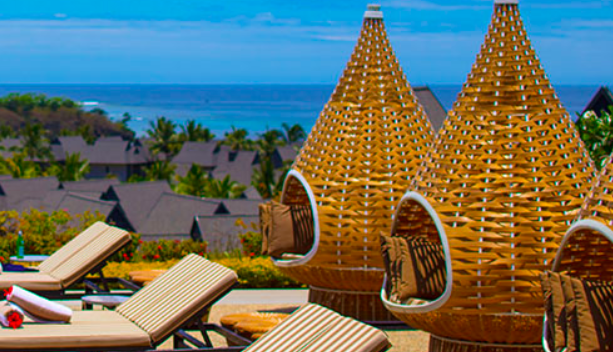 This resort is situated in the heart of tropical gardens which provides an abundance of beauty right outside your room! This resort has a special team dedicated to the effective planting of corals in the ocean through an initiative called 'Our Ocean Guardians Project'.
This project has seen the successful endeavour plant 257 corals across the area which includes three species that are resilient to heat. This combats coral bleaching which is caused by thermal stress events. 
Another environmentally positive initiative is the banning of plastic straws from the entire premises. They also have a spa which follows the same commitment to environmental sustainability in their treatment options, so go ahead and treat yourself!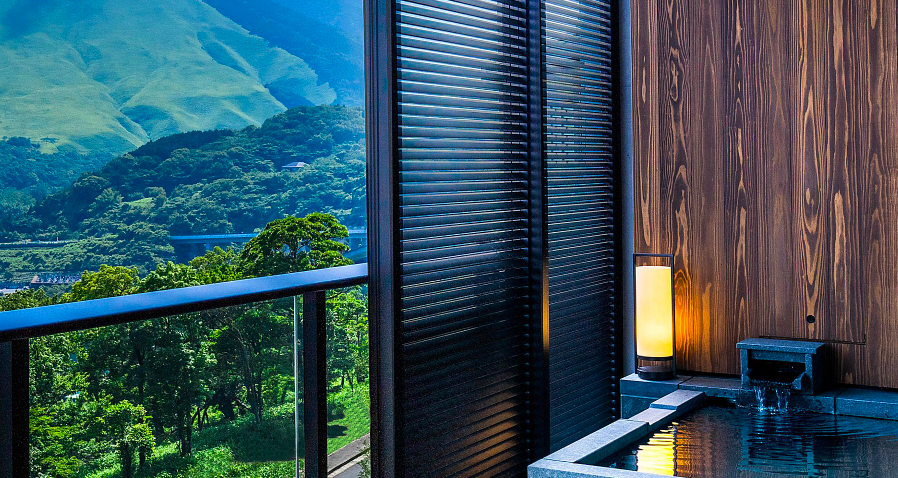 If you're not someone who enjoys a tropical holiday and you're after somewhere with mountains, then try Japan. This resort is nestled in between Beppa Bay, which has stunning panoramic views and volcanic mountains which provide a pathway to the iconic onsen experience  – the hot springs – which improves wellness through invigorating the mind and body. 
This resort values the benefits of the natural environment and offers a wide range of individualised treatments that use natural materials to boost the healing and reinvigoration of the mind and body. The food available from this resort is also ethically and locally sourced to ensure a completely authentic and sustainable dining experience.