Do you remember the days when you were a kid and you fantasized about being a doctor? Or, do you remember the days (or just moments ago) fantasising about dating a doctor? There are some sexy careers out there that almost take over handsome personalities and dreamy profiles when you're looking for 'the one'; according to Tinder, "your job may matter more than your looks". However, when we think of doctors, we envision a man with amazing hair trying to heal us with his kind eyes; a guy who's definitely trialled HiSmile. In reality, being a doctor means dealing with annoying sick people who cough on you – a whole lot less glamorous and nothing like what you see on pornhub. Sorry.
Here are 6 "sexy" jobs that unfortunately are not as desirable as we think:
Chefs
If you're like me, you may envisage your sexy chef coming home to make you a delicious creamy-pesto pasta made with love while you watch from the boudoir that overlooks your rustic, urban-chic kitchen. Okay, this may be a scene from the film Chef, but I replace Scarlett Johansson with myself, and strangely don't replace Jon Favreau with a more toned alternative. 
Sadly, the hospitality industry is quite depressing. It's a high-stress workplace accompanied by long hours, there are constant customer complaints, and not much job security as the turn-over rate is incredibly high. As a former waitress, you can trust me on this. Even worse though is that there is a huge mental health struggle: a number of chefs have taken their lives and are notorious for abusing substances and alcohol. 
Police
It's quite sexy (as well as unprogressive thinking) to imagine a ripped guy protecting you from the enemies; that is, local robbers and methed-up city-siders. I personally don't see the appeal, but I know many women who adore a uniform.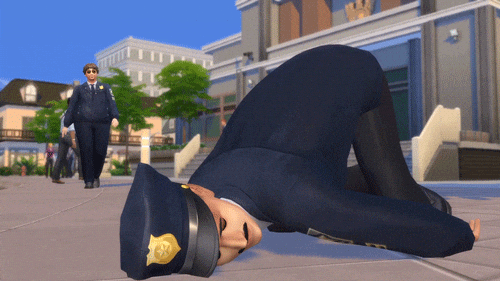 However, we all know how shit the pay is for police, as well as the long stressful hours, and the fact that they're putting their lives at risk everyday. Yeah, someone dying on the job ain't sexy. 
Acting
Red carpets, personal assistants, and fabulous costume changes. Sounds nice. What about standing around for hours, repeating the same lines over and over for scenes, as well as having the same energy as someone on cocaine 24/7? So many people aspire to be Hollywood actors, but I'm hopeful that they all understand that the life of an actor isn't all glitz and glamour. 
Teacher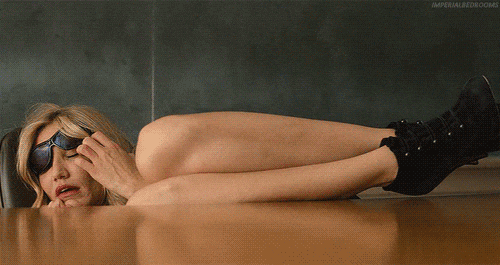 I feel like this is mainly sexy from porn? Or maybe it's the fascination with cougars when you're in high school. Or maybe it's all the marking and having to shut up the students that outnumber you. I can't quite seem to pick which is the sexiest option. 
Modelling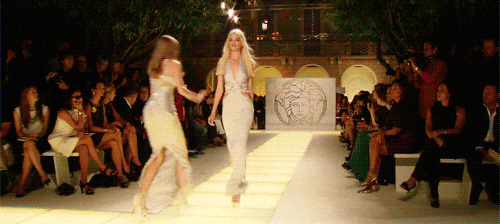 They are human coat-hangers that everybody adores. Yes, they are wearing the latest fashion and are the faces of highly celebrated brands, which does give an amazing appeal to the job. However, the perks come with downfalls. As models are technically celebrities, as actors and singers are their cousins in the industry, there is a major drug problem in coping with the fame and success. Many of us go, "yeah, I already know that, but it wouldn't happen to me". Well, I'm sure many celebrities thought they weren't going to get sucked into it either. 
Flight attendant 
I always think of Britney Spears in the Toxic music video. Now, that's hot. But in all seriousness, I have never seen the appeal of this career. Even as a kid when the 2003 Gwenyth Paltrow film View from the top made every girl in primary school practice the flight safety routine. 
No, no, no. To me, it's long flights (I can't think of anything worse), those super-tight compression travel socks to refrain from getting fatal blood clots (!), and having to be way too nice to people when they're tired and may want to yell at you. Nope, this one isn't sexy at all.
It's really important to have a strong understanding of the realities of the type of industry you are entering. However, don't let that stop you from doing what you love to do, because at the end of the day, all that matters is that you're happy and doing something that you love. 
Did we miss any? Share us your un-sexy careers in the comments below!