For the last 30 years Rage has been the music program to watch.
If you were a fan of the program you're in luck – you can now relive the tunes from your late Friday nights and weekend mornings with an iPhone app.  The app, called 'Rageaholic' has every Rage playlist from the past 20 years. That's right – you can revisit every playlist from your innocent childhood years to your rebellious teens.
Over 200,000 video clips are available on the app, all of which have been collated into playlists for your listening pleasure. Rageaholic contains playlists from 1998 – April 2017, so if you're planning to listen to everything you may want to pace yourself.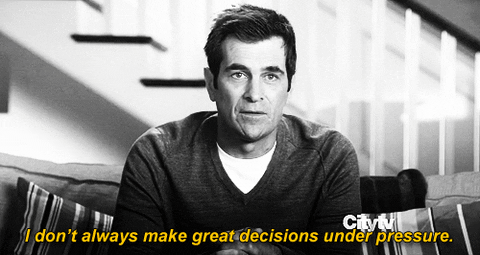 Although you'd think that this app belongs to the ABC (Rage's broadcaster), it's actually the result of two people's intense love for the music program. Brisbane developers Brock Kenzler and Michael Henderson love Rage so much that they decided to share that love with the public. Australian of the Year contenders surely.
Kenzler said in a statement:
"We've been massive fans of Rage all our lives,"

"We also love going down the musical rabbit hole on YouTube. We thought having all the Rage playlists in one place and making it easy to jump to a random date would be super fun and nostalgic."
If you want to head down the Rageaholic rabbit hole, head over to the iPhone App Store to download the app for FREE.