Contains some spoilers for the sequel below.
For those of you who are die hard Love Actually fans and were patiently waiting for the sequel to be released online, your time has come. Whether it be the photos of Hugh Grant (who surprisingly hasn't aged like cheese) that set you off, or the fact that there was a sequel to your favourite Christmas movie in the first place, the sequel is finally online.
You can watch it here.
https://youtu.be/–oXHLZU6UE
I know that you're just dying with excitement now, but I'm just gonna wait 16 minutes until you've finished watching it.
Finished?
Good.
The short finally addresses the creepiness of the guy with the postcards who ruins his best mate's marriage and their wedding video by not having the groom in it at all and creepily zooming in on the bride. What's a better way to say 'hey mate, I may or may not be in love with your bride' than that?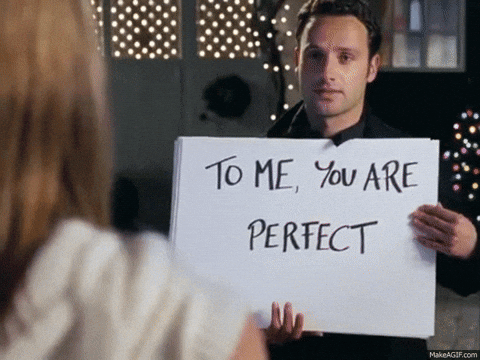 It was finally acknowledged though, even if it was a little bit. Not as much as I'd like, but that's because this guy just really really creeps me out.
I don't want to give away too much for those of you who didn't watch the clip before reading the rest of this article, but it features everyone you've known and loved, such as super bad prime minister Hugh Grant and a pretty jazzy dance to 'Hotline Bling'.
It also has Liam Neeson, Rowan Atkinson doing what he does best (aka giftwrapping), and Colin Firth being a subpar other half to his partner.
Sounds like it's got everything you know and love from the original Love Actually. It's nice to see that not too much has changed. That's what you want from a sequel, isn't it?