RuPaul's Drag Race is known for glitz, glamour and camping the house down, but beneath the surface the program shares some deeper meanings and life lessons, like never wearing green and not fucking it up when you have to lip sync for your life. I have learned so much from watching these tired ass queens strut down the runway, spill tea and gag me until I laugh my padded ass off that I felt like sharing seven of the things that this show about men in wigs has taught me.
It's alright to live in your own fantasy (sometimes)
All Stars 4 was full of my own fantasy cast of queens from seasons that I loved, none more so than the two-faced Villain with a heart, Valentina. She boasted glamour, sophistication and confidence with a hint of delusion (by Jinkx Monsoon) with her fantasy proving that even unattainable, extraordinary girls like Valentina can still be the most bat-shit crazy bitches that you meet on the street. But you know what, that's fine!
If you believe in yourself, you can make your fantasy become a reality and make the dreams you have aspired towards come true. Valentina will always be an all-star and that's not just a fantasy, but a reality.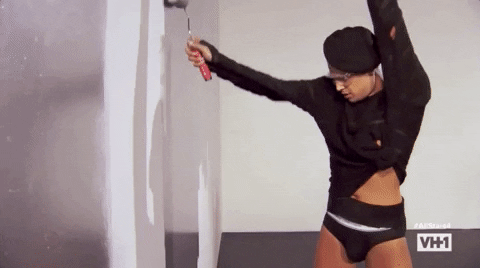 Don't doubt yourself because you're worth it
Katya's journey throughout season 7 and All Stars 2 was about self-discovery, with the main goal for Katya being to prove herself and gain the ability to believe in herself, after having seeds of doubt scattered throughout her mind.
The notion of believing that you're worth it beyond everything else and funneling out that seed of doubt will allow you to be the best possible version of yourself. I wish more people were as supportive as RuPaul was to Katya, because sometimes believing in yourself requires a little push from someone else. I hope to be like this in my own life and to remember that my best is always good enough.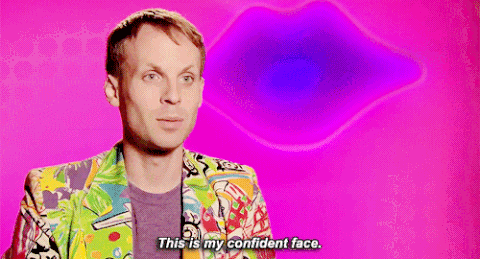 If Katya has taught me anything, it's that when you doubt yourself, make sure that your carburetor doesn't need any more work done to it. It might get you to the finale of All Stars 2, at least.
Water off a duck's back
If anyone has taught me that the age old saying, "sticks and stones may break my bones, but words will give me anxiety and make me feel about bad myself", is bullshit, it would be the winner of season five, Jinkx Monsoon.
Her classic catchphrase, "water off a duck's back" suggests that people's words should not be able to hurt you. It's only your perception of those words that can affect you. This brings on a great amount of self-positivity that we often go without. We may not be able to control what others say and think about us, but we can control how we carry on with our day after it, as well as how we receive criticism and people's opinions about us.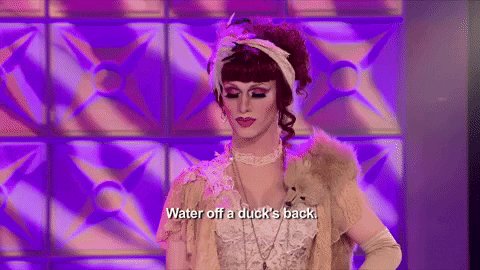 It's okay to be a bad bitch and slay the house down
Trinity Taylor in season nine absolutely slayed the house down and realised that (in the words of Lashauwn Beyond) this wasn't 'RuPaul's best friend race'. She was unapologetically competitive and came out fighting in every challenge and runway. There was no way she was leaving the competition without a crown, in her eyes. It's fine to be confident in yourself. Be a bad bitch and slay all the hoes that you can along the way because at the end of the day, only you should be number one in your life.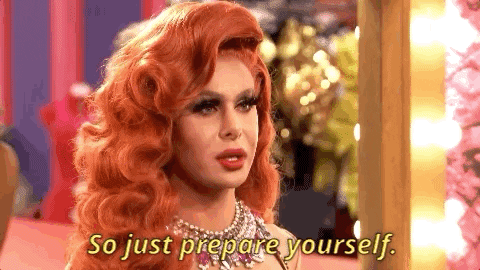 Surround yourself with people who will pick you up and not take you down
Season Five was infamous for having the meanest girls and bitchiest fights to go down in drag race herstory, the main culprits being ROLASKATOX, a group consisting of three of the most outstanding queens RuPaul's Drag Race has ever seen, Roxxxy Andrews, Detox and Alaska. These girls were the clique that we all wanted to be in back in high school, they were pretty, funny, extremely popular and mean to the tenth degree.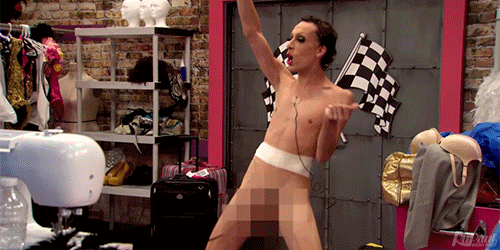 The Cady Heron, or misfit of the final four, Jinx Monsoon, was bombarded with hate from Detox and Roxy. This brought down Alaska's own character and mindset for the competition at some points. Alaska found comradery with Jinx by the end of their season of which lifted her up to do her best as herself and not be brought down with the negativity her friends were spreading.
Dare to embrace your individuality and differences
If the famous exchange of runway queens Sharon Needles and Phi Phi O'Hara taught me anything, it is to embrace who you are, your quirks and distinctive individual attributes because you shouldn't have to try to be anyone else. Who would've thought being told to go back to party city would motivate them to take out the competition?
Well, Sharon did, and with a convincing win over the angry Oompa Loompa known as Phi Phi. It's always better to be you than to try to be someone else to meet the expectations of others.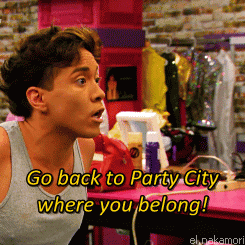 If you can't love yourself, how in the hell are you gonna love somebody else?
Embrace yourself to the tenth degree, love your imperfections, be confident and have the charisma, uniqueness, nerve and talent to achieve great things. Being undeniably you is the most important takeaway from this reality television show, because, if you can't love yourself, how in the hell are you gonna love somebody else? Can I get an amen up in here, queens!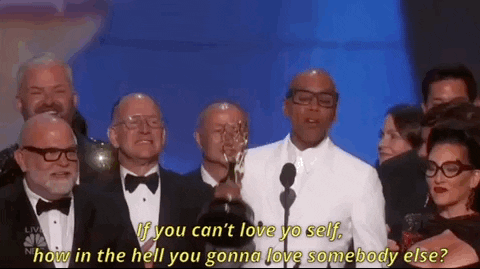 Now let the music play!