3 minutes to read
Well, looks like things are escalating at the Olympics, and it's got nothing to do with winning gold.
Mack Horton brought home Australia's first gold medal at the Rio Olympics in the 400 metre freestyle, but his victory has been dimmed by his comment to his opponent, Chinese swimmer Sun Yang, calling him a "drug cheat". It is a clear jab at the silver medalist Sun Yang's disqualification in 2014 after testing positive for a stimulant.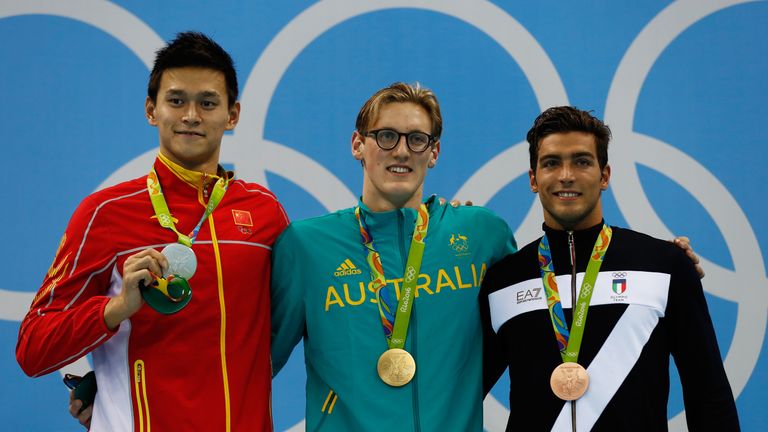 His reasoning? Well, apparently he does not like 'drug cheats'.
"I used the words drug cheat because he tested positive … I just have a problem with athletes who have tested positive and are still competing."
Hours after flaunting this comment in front of the press, it's no surprise that Horton has been the subject of online abuse and some rather great memeing from fans of Sun Yang, with the hashtag #apologizetosunyang circulating social media.
@_mackhorton Your pathetic "victory" is built on calumny, ignorance and smear! SHAME ON U!!!! #apologizetosunyang

— Zoe Zhang (@ZoeZhan29540874) August 7, 2016
#apologizetosunyang Sun Yang is not a drug cheater. Don't judge people without knowing the truth. @_mackhorton pic.twitter.com/5Q180g1aul

— Cindy Mindy (@_cindymindy_) August 7, 2016
You won the championship,but lost the characters.
#apologizetosunyang @_mackhorton 👎

— Mandy (@773189609) August 7, 2016
The comment has been deemed by the Chinese swim team a "malicious personal attack" on Sun. Their team manager Xu Qi has also stated:
"We think his inappropriate words greatly hurt the feelings between Chinese and Australian swimmers …. It is proof of a lack of good manners and upbringing."

"We strongly demand an apology from this swimmer."
But is he going to apologise for his comment? According to Australian chef de mission, Kitty Chiller, he won't be.
"Mack obviously has very strong views about the need for clean sport, as every single one of us does. He has every right to express his views and his displeasure in that sense.

We have no intention of making an apology."
Clearly, he has no chill.
Other Australian Olympians have stood behind Horton, including including trap shooting gold medallist, Catherine Skinner, and bronze-winning divers, Maddison Keeney and Annabelle Smith.
"I'm all for clean sport. Everyone should have an equal playing field," said Keeney.
Horton and Sun will face each other off in the 1500 metre freestyle on Saturday – and hopefully Horton won't inadvertently start a war with China.