AKA BASTARDBOWL! The hype is real!
Warning: Spoilers galore! 
This episode "is the biggest thing we've ever filmed for Thrones," according to Kit Harrington. "In terms of numbers — number of extras, number of stuntmen, number of shooting days — it's the biggest we've done," showrunner David Benioff told Entertainment Weekly earlier this year. But before we get into the North, let's talk about across the Narrow Sea.
The episode opens with Meereen defending its city as the Masters attempt to burn it to the ground. Tyrion is confronted by Dany, who does not seem happy with what he has done in her absence. He claims he did this in order to abolish slavery. His speech seems to win Dany over as she declares she will crucify the Masters and destroy their cities. However, Tyrion, who sees the similarities in her actions, brings up her father, the Mad King who abused wildfire, warning her not to venture down that path and consider an alternate.
They meet with the Masters, who demand they leave Meereen and leave the Unsullied as well as Missandei to be sold to the highest bidder. Unfazed by their demands and threats, Dany tells the Masters they are here to consider their surrender, not Dany's. The Masters claim her reign is over. "My reign as just begun," Dany says ominously as Drogon appears, terrifying the masters. She climbs onto his back and flies away as her other dragons break free of their prison, joining her in flight.
Meanwhile, the Dothraki, led by Daario, ride to Meeren's aid and attack the Sons of the Harpy. Dany glides over the Masters' ships, whose men watch in horror as says the one word we knew she would: Dracarys. While their ships and men burn, the Masters are given a choice, to leave and not die or stay and die. Tyrion also says Dany demands one of the Masters to die as punishment. Greyworm kills two and lets one live.
After some time, Theon and Yara arrive in Meereen and meet with Tyrion and Dany. While there is bad blood between Tyrion and Theon, Dany is appealed by the thought of Yara being Queen of the Iron Islands. Yara relates to Dany, saying she will kill those who cannot stand a woman in power. Dany agrees to help them in exchange for their ships and support, as well as their change of ways. No more reaping, pillaging and raping. Despite this being their way of life, Yara agrees. "No more," she says with a nod.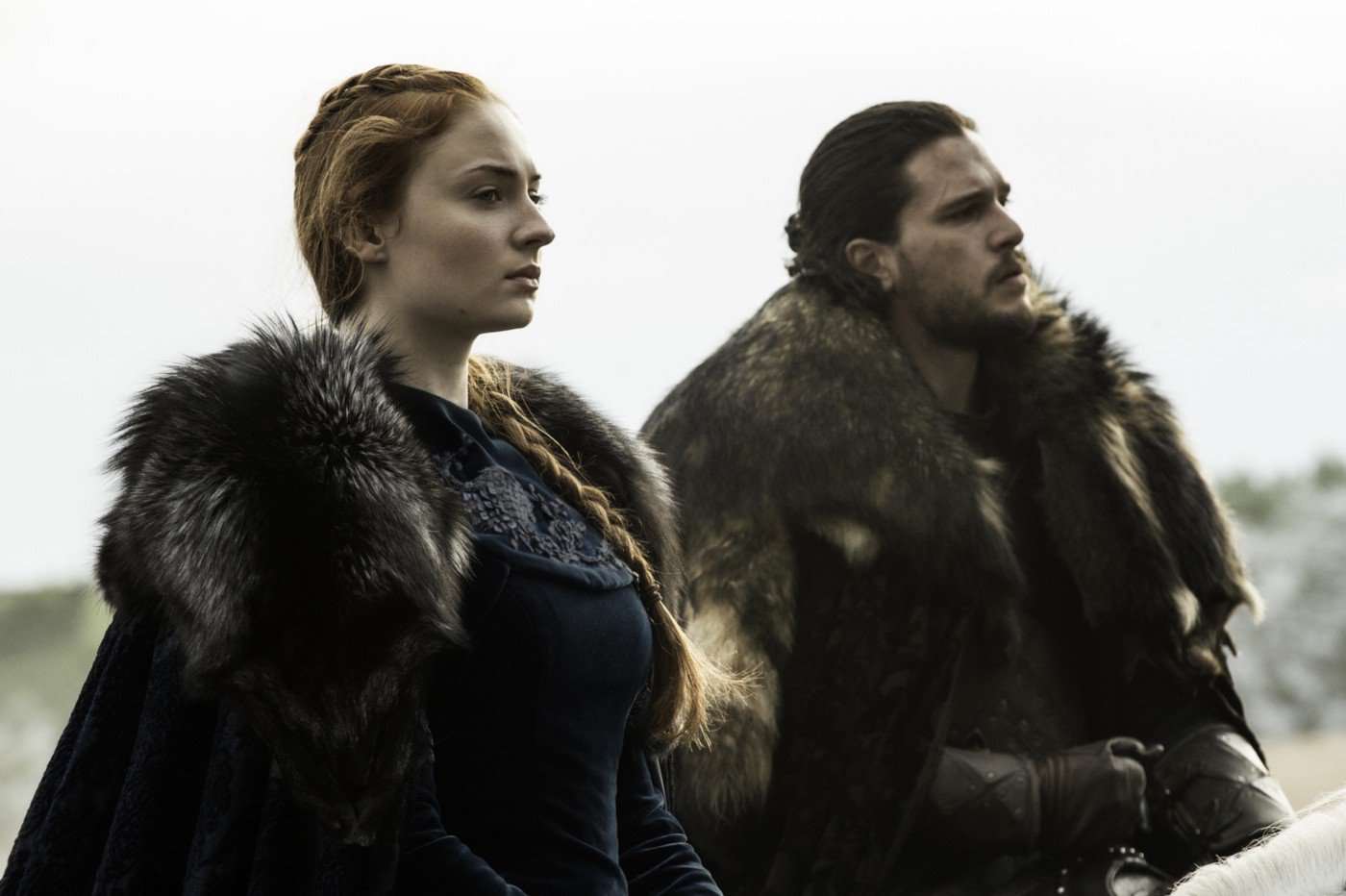 In the North, Jon and Sansa meet Ramsay prior to the battle. Without much prompting, Ramsay demands they surrender and return his "beloved wife" to him. He comments on Jon's lack of men compared to his 6000 forces. "I'm a man of mercy," Ramsay smirks.