4 minutes to read
With the number of MDMA and ecstasy users requiring hospital assistance almost doubling over the past six years, is it time for the Australian government to revise their polices against illicit party drugs?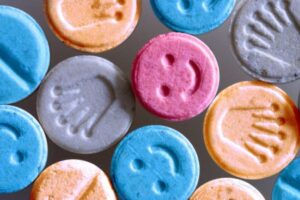 A study of patient data from 59 NSW emergency departments shows a steady increase in the number of ecstasy related medical cases for people aged 16 to 24, rising from 413 in 2010 to 814 by 2015 (Four Corners).  In 2015 alone six people died from ecstasy related deaths including 25-year-old Sylvia Choi, who died after attending Stereosonic in Sydney.
Drug use at music festivals and the subsequent increasing death rate are serious issues that the Australian government claims to be doing everything in their power to prevent, but as Dr Alex Wodak, President of the Drug Law Reform Foundation suggests, there is a way to drastically reduce the risk of death that the government refuses to accept.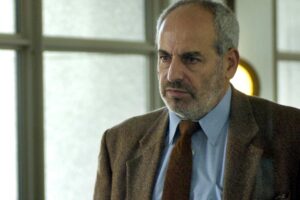 Drug testing is a simple enough concept, where people who bring drugs to a festival for personal use can have them tested to find out exactly what is in them. For obvious reasons, this reduces risk of serious harm and even death because users would no longer need to gamble with the drugs they are taking, and are therefore better equipped to make wiser choices.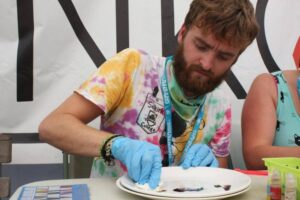 "The number of these deaths seems to be increasing, and it doesn't have to be like this," Dr Wodak says. "People who test drugs at these events can find out that the drug that they've just bought is dangerous and would risk their life if they took it."
NSW Premier, Mike Baird, responded to this by saying, "In very simple terms that is an absolutely ridiculous proposal … We're in a position that we absolutely do not support that in any way … There is a very safe way to go about pills and that is don't take them." (ABC News)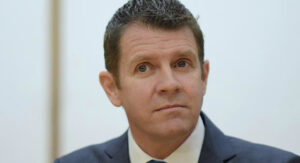 That is all well and good to say, but the issue is Baird has unrealistic expectations about drug use and as a result his methods of reducing it have fallen on deaf ears. He may as well be pushing for abstinence before marriage if he thinks he is going to be able to stop young people from using drugs altogether.
He claims his method of harsher penalties for drug holding and increased sniffer dog presence at festivals is a successful strategy, but it has not deterred young people from using and Australia has become the highest user of ecstasy in the world (UN World Drug Report). Einstein himself once said that: "the definition of insanity is doing the same thing over and over, but expecting different results".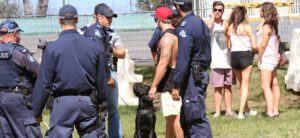 Anyone who believes this is an effective