We've all suffered a horrible first date while waiting for that "emergency call" from a friend" to get the hell out of there!
We went out and found the worst Valentine's Day stories that you might want to read and suffice to say, they're pretty cringe. Sit back, relax and grab some chocolate just in time for Valentine's Day because we have some shocker first date stories for you!
P.S Valentine's Day sucks for 50% of the population, so let's morally support this with shitty first date yarns to make ourselves feel good.
The One to Fall Asleep While Making Out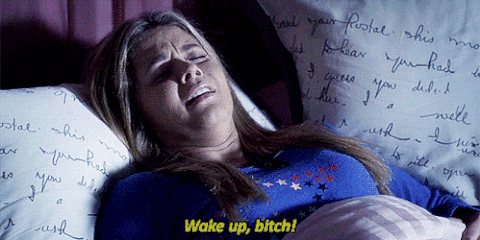 This tale of love starts on his birthday. There are some drinks, making out in the pool up naked before passing out in bed. Awkward.
"I just kind of waited there with no clue what to do. I started slowly trying to peel myself from under him when he woke up tried to touch me again and fell asleep with [his] hand still on [my] boob, and one on my lady parts too. I ended up giving him a kiss goodbye, then had to walk all through his house in the dark trying to find my clothes."
The Growler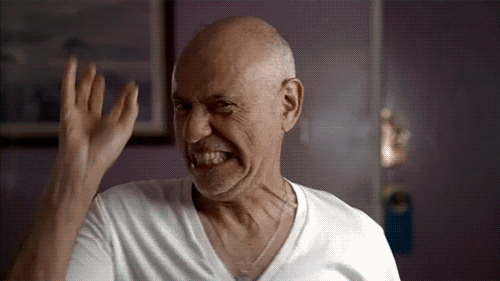 Who knew growling was so mainstream?
"Had a first Tinder date growl at me when we were making out in the car. Like a proper guttural snarl – scared the crap out of me. And I just kind of went with it as I didn't want him to get more aggressive. Blocked him as soon as I got in my house. Also he was 28 and a tragic kisser. There was no build up or anything, very embarrassing."
The Big Mouth
Not in a good way.
"Well, out of three dates, two were bad with this guy.. The first was fine seeing as I said I'll pay for my own dinner. The second date was at the movies,  he didn't pay for me and was kind of touchy. The third consisted of going out to dinner, not paying for my spag bol which was $10, and denying me dessert because it was unhealthy even though he consumed a large pizza on his own. Asked if my mum was hot and called my dad a sleaze because he worked in the car industry."
Straight Up Awkward
Can you be any more awkward?
"So it was the first time I'd gone on a date in a few years after getting out of a long-term relationship. He picked me up, I got really, really drunk and we went dancing at some clubs. It was NOT PG dancing either. We went back to his place and started going at it. Prior to this, I been in love with everyone I'd been with, so this was very different. Anyway, he stopped, and I got super anxious,