style="text-align: justify;">Things get worse for Archie the next day when Sheriff Keller and Principal Weatherby interrogate him at school and raid his locker, finding the black hood mask Reggie used to prank him two episodes ago. Archie is sent home to face Fred, who admits he doesn't know who Archie is anymore and leaves for the town meeting.
Betty and Jughead return to the Cooper household, only for the latter to confront Betty about the Black Hood's letter to her and his shock that she didn't trust him with it.
Betty says she does but she's worried her 'inspiring' the Black Hood will cause Archie to lose trust in her.
Jughead calms down and reassures her she can do this, that she's "Nancy Drew meets The Girl With The Dragon Tattoo". All of a sudden, Betty realises how to solve the cypher.
Veronica is sleeping at home until she receives a call from Archie telling her to retrieve his gun from Riverdale High, stashed in a boy's toilet no less. She lashes out at him for being so reckless without reason, until Archie finally admits his whole reason for doing this is wanting the Black Hood dead, no matter the cost.
Before the argument can get emotional, Reggie and the rest of the football team turn up to the house.
The Bulldogs have had second thoughts about disbanding the Red Circle, but before they can discuss it further, Sweet Pea and his friends turn up on Archie's doorstep, demanding the team meet them outside town for a brawl.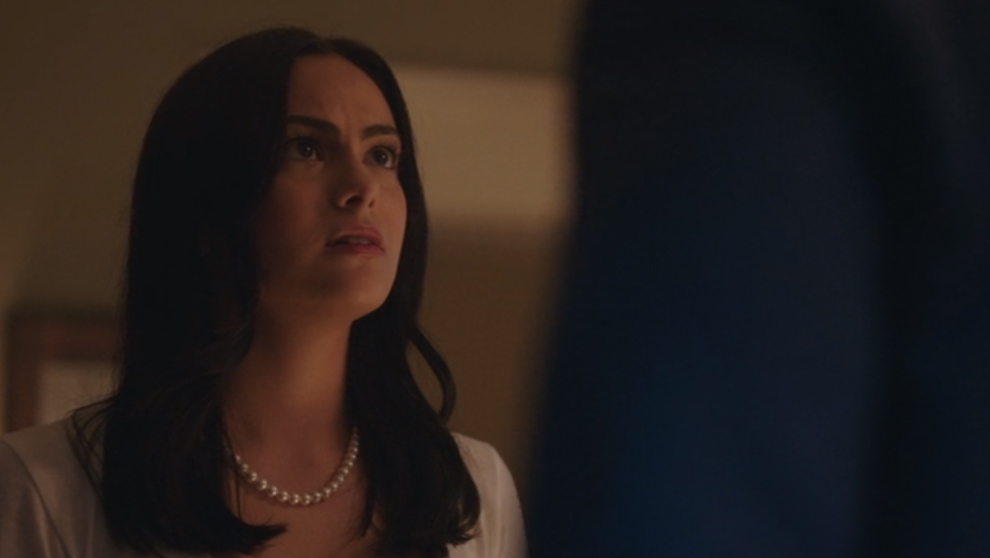 In the town library, Betty finds a Nancy Drew secret cypher book, a favourite book of hers which she believes can solve the Black Hood's cypher. She cracks the code in minutes, revealing the message:
"I will strike next where it all began."
Jughead realises he's talking about the Town Hall, where Betty spoke the very speech that inspired Black Hood to start his campaign.
The same Town Hall where half of Riverdale is meeting.
Meanwhile, on the Southside, the Red Circle and Southside Serpents have a huge brawl in the rain. They are both evenly matched until Dilton is stabbed in the thigh and Archie is bludgeoned by Sweet Pea. Before the violence can escalate, Veronica arrives and fires Archie's gun in the air.
The Serpents flee, Dilton is taken to hospital and Archie is taken back to his house, where he makes amends with Veronica and throws his gun away.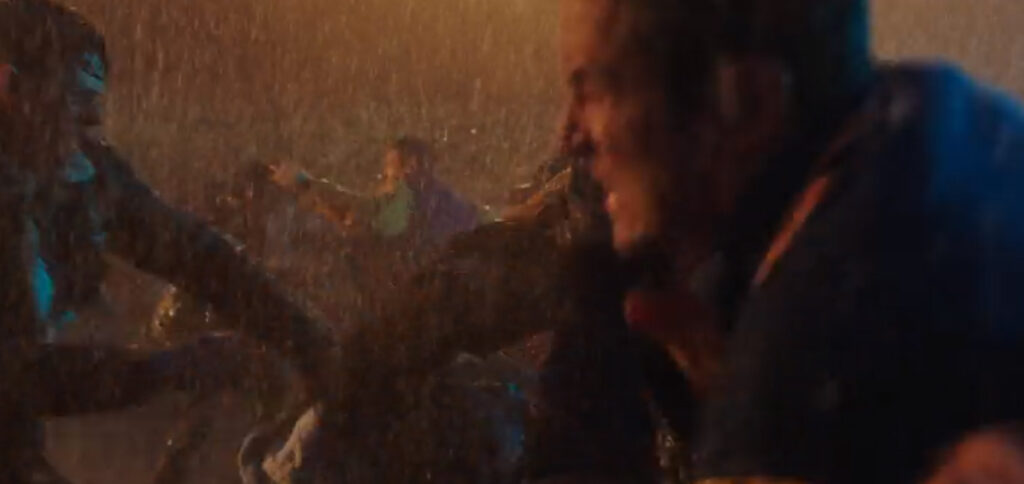 Betty and Jughead manage to inform everyone in town about the Black Hood's attack on the Town Hall, but no such attack happens. When they get home, Betty shows her parents the letter and goes back to bed, where she receives a phone call from the Black Hood himself…
REVIEW: This episode is definitely among the