3 minutes to read
Another year, another end to The Bachelor and another series where Australia is left heartbroken.
Why you may ask? Because The Bachelor is created to MAKE SURE that the winner is ALWAYS HATED. Why? Because life and love is stupid and we don't even know why we watch this idiotic show anyways. But we do, and it was a baller tonight.
Following up from last episode, we know that last night was the penultimate end of our favourite girl from this series of The Bachelor, Tara. She will be having sausages elsewhere with a man that truly appreciates a good sausage, ass and Movie World. Tara will be missed.
Tonight's finale was nothing short of spectacular. The atmosphere was great, the questions asked by family members were excruciatingly awkward and the winner was… satisfying enough (not really).
We start off with our boy Osher giving us the low down on the season so far and that Matty has FINALLY brought it down to two girls. Secretly, Bachelor fans around Australia just want this episode over and done with so that we can get Sophie Monk on our screens. Yeah, it's going to be a ripper.
Once Osher explains and recaps the obvious (leave some for me mate), we are taken to a table with Matty's family. They all seem so lovely and sweet, apart from when they call him Matt. Pls. No. His name is Matty J.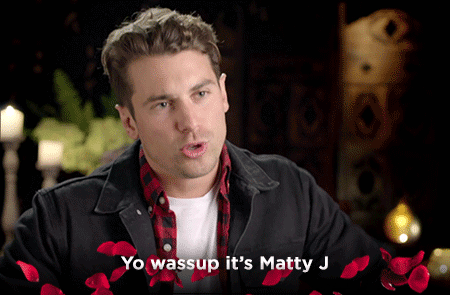 We then realise that we are in Thailand (because you know, why not) and that Matty's family has not been kidnapped by Network Ten (this time), but are there on a holiday to meet Matty's girlfriends. For some reason, the prospect of dating multiple women isn't foreign to them and they actually enjoy the idea of it. Interesting indeed.
Elise is up first and by golly is she ready to start a fire in Mrs J's pants. They start casual talking about life and stuff until Matty's brother steps in and asks to take Elise away. Usually when this happens on The Bachelor, another girl will come swooping in to steal him for more time to talk. Sadly, you may have missed the boat my friend. Hey, maybe Matty can set you up with Jen.
He asks Elise about her past, her sex life, her future with Matty, and if she has any STD's. You know. The casual type of in-law conversation.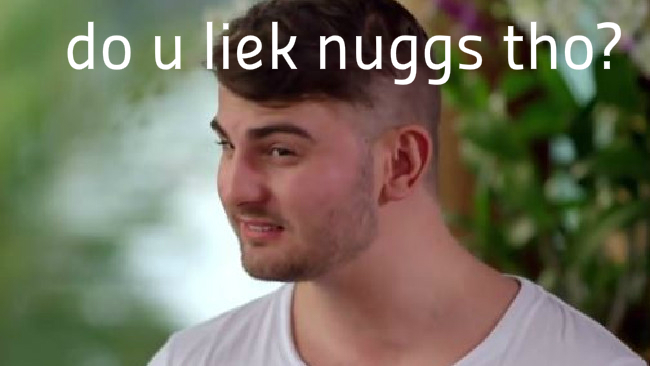 After Elise is returned to the table unharmed and extremely uncomfortable, the two ladies of the group then go find a 'private place' to go sit down and talk about boys. Having this conversation with my own mother is hard enough, imagine talking to the mother of the guy you're dating about your love life. What's even worse is that there is another girl in the mix.
justify;">For some