The Bachelor is back! We were all baited in to thinking that this episode was hometown visits but it is not. Damn you, Network Ten!
Oddly enough, we start off this episode without the girls being together, mentioning how weird it is for there to be less of them each week. Well girls, there's going to be a shock tonight, because a lot more of you are getting the boot! The Bachelor is taking out the trash, weeding out the weak and breaking more hearts tonight.
We abruptly start up with another Mario Party inspired game from Osher where the point system really doesn't make any sense and you win by basically cheating. We've finally identified that Osher should include; activity creator, date card deliverer and rose ceremony event co-ordinator to his CV. It seems as though these are the only things he is capable of doing.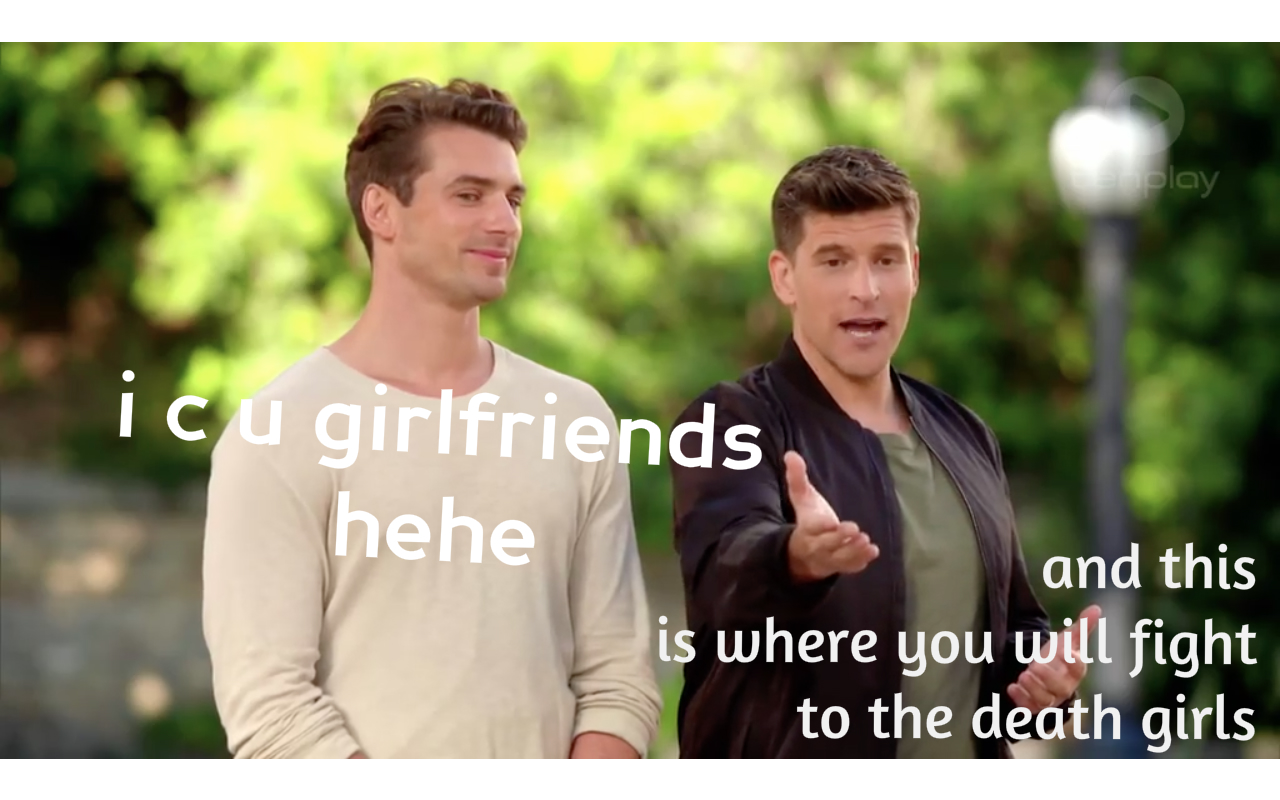 Osher also mentions subtly that only four girls will go to hometown visits and there is obviously six of them. ALERT GIRLS, TWO ARE GOING HOME, WHY DO NONE OF YOU SEE THIS COMING.
The first activity requires the girls to rank themselves from most to least in a series of qualities like neatest and funniest, which is completely subjective. The worst part is that these rankings are on boxes which the girls must stand on and they are ranked in reverse order. These points are then added up together and I contemplate the mental capacity of all the teenage to thirty-year-old girls who honestly can't be bothered with this amount of maths.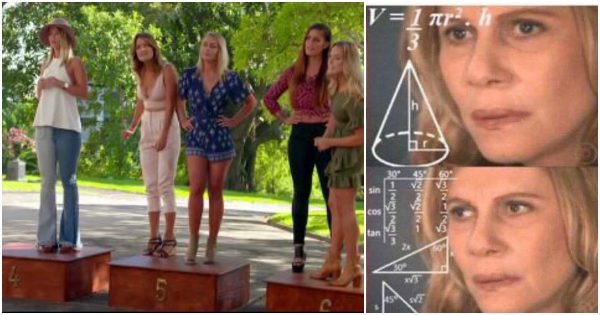 The game begins with all the girls slowly descending into madness as each of them try to compromise for each other while Elora remains stubborn with a cheeky smile on her face. I assume she is blinded by Matty and can't count the numbers on the boxes.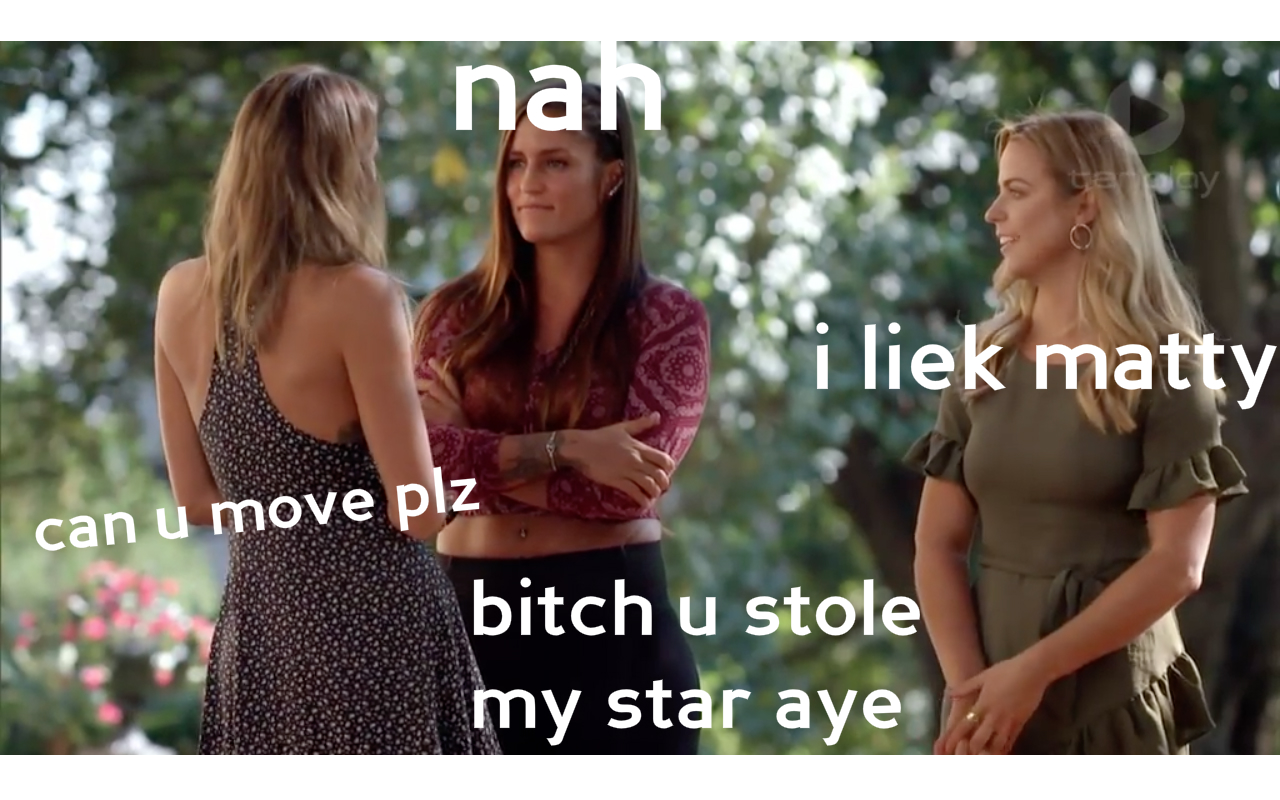 Elora ends up going onto the next round of Mario Party games because the only way that you can get ahead in this game (like every other Bachelor style mini-game) show is by cheating or being stubborn (how very ironic).
The next game includes a mini-game from Mario Kart where you pop the ballons every time you share one of Matty's deal breakers. The girls are given five blocks to place five deal breakers they share with Matty. Elora takes a peak a Florence. Flo doesn't like it.
Flo mentions that it's cheating even though she cheated in the quiz race a few episodes ago. Now who's considerate Flo, huh. Too bad she is scared of the ballons popping so fails the quiz on purpose.
Florence and Cobie are then the next eliminated which means Elise and Elora move onto the final round.
Next, we assume that Elise and Matty are