2 minutes to read
telling them the new Doctor had been chosen and that 'he' would appear in the final episode of Series 10 before the Christmas special, as Capaldi alluded to. They're referring to Kris Marshall, best known to the world as Colin in Love Actually. At the time, bookmakers in the UK briefly suspended bets on Marshall becoming the new Doctor.
Another actor bookmakers had to suspend betting on is Phoebe Waller-Bridge, star of her own hit sitcom Fleabag. Waller-Bridge denies she has bagged the role but you will be able to catch her in the untitled Han Solo movie.
Back in April, a BBC Spokesperson told the Mirror "No casting decisions have yet been made on series 11." However with Russel T Davies confirmation and the air dates for the season finale rapidly approaching it's anyone's guess how long Whovians and the world will have to wait before we know the Doctor's new identity.
Other actors bookies are keeping their eyes on include: Richard Ayode, Tilda Swinton, Olivia Coleman and Richard Madden.
One thing for sure is the time and space between now and when we will know is rapidly shrinking. Hold on Whovians, we don't have much longer to wait!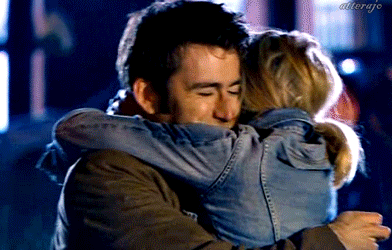 Part one of the Doctor Who finale 'World Enough and Time" airs in Australia on Sunday 25 June at 7:42pm (AEST) on ABC, and ABC Me.
You can check out the synopsis for "World Enough and Time" below:
"Friendship drives the Doctor into the rashest decision of his life. Trapped on a giant spaceship, caught in the event horizon of a black hole, he witnesses the death of someone he is pledged to protect. Is there any way he can redeem his mistake? Are events already out of control? For once, time is the Time Lord's enemy."