2015: a year when sneakers flooded the footwear market, overpowering the big hitters such as Vans and Converse, rapidly becoming the shoe that everyone must have on their feet.
As hard as it has been to sift through the multitude of sneakers that I could only dream about owning one day, I have come up with my personal top 10 favourite collaborations of 2015, starting with the amazing pair of Zeniths by great guys at Laced in Brisbane.
10. Banana Benders
The Banana Benders are Laced's first shot at the collaboration game and they have hit it out of the park with the Queensland themed sneakers. Excellent colours and concepts paired with the ungodly number of 666 pairs worldwide makes this shoe a must have for all Australian sneakerheads worthy of turning heads.
9. Da Vinci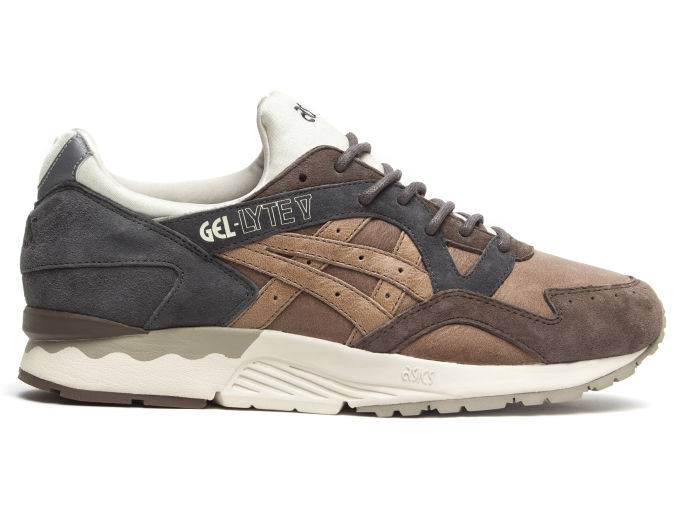 Next up is one of the most sophisticated releases to have launched last year. Commonwealth's second take at the Gel Lyte V named the Da Vinci, which takes conceptual elements straight from the big inventor himself. Coming bundled with a notepad and a selection of goodies this shoe is one of the cleanest, well constructed and limited shoes this year.
8. R698 Low
From the king of collaborations comes his latest project, taking inspiration from his new stores that opened in Japan, Ronnie Fieg's fresh take on Puma's R698 model, blossomed into one of last year's hottest releases. This collaboration was released as a pack, and while both shoes are extremely nice, the low was a home run. The colours work extremely well together and, in my opinion, is the nicest R698 on the market right now!
7. The High Roller Pack
For number 7, I've bundled three shoes into one spot on the list as they work as a trio, and that's Las Vegas based boutique Feature and their take on the G9 Shadow 5. Taking inspiration from the neon city's gambling culture, the High Roller Pack (The High Roller, The Barney and The Pumpkin) is extremely well thought out and executed so that you won't have to take a gamble on whether you will look good with these on your feet.
6. Husky
Hailling from the UK is the Reebok Ventilator Husky by END. This sneaker is one of the most visually beautiful Ventilators to come out. The use of great teture with the pastel colours works so well it sends a chill down your spine. The shoes are housed in fancy frosted class packaging and is one a sure fire hit for all Reebok fans.
5. Luxury Goods
<span